Mobile Self Storage Trailer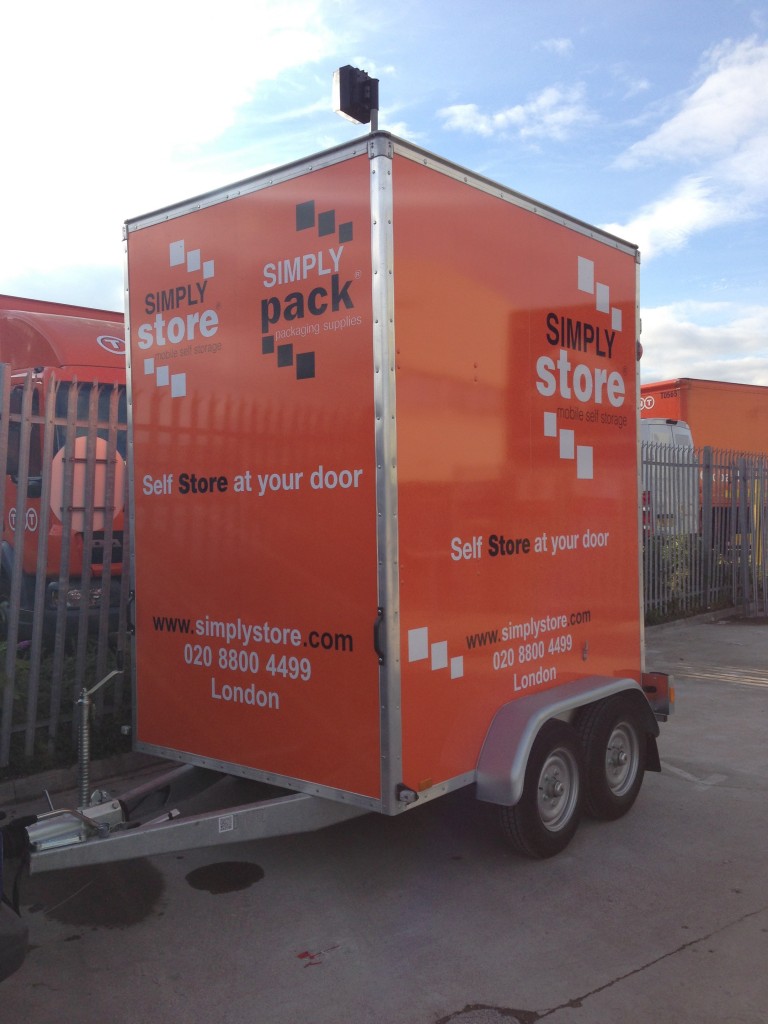 Simply Store London have just recently added a new mobile self storage trailer to its fleet. The 8'X6'X9′ – 3500kg box van trailer is just the latest addition to meet with the ever increasing demand for mobile self storage.
The trailer's weatherproof metal construction is specifically designed to carry a 35 square foot Storage Unit so it can be delivered to your home or business for you to load your belongings in to. You therefore no longer need to transport your goods yourself, or keep re-handling your effects over and over as you would with a traditional storage facility. Simply Store London will then collect your 'Mobile Storage Unit' or MSU and take it away to a local storage centre for safekeeping.
Mobile Storage is the latest form of Self Storage that has swept through the USA and is now rapidly expanding throughout the UK, and Simply Store London are proud to be part of this exciting new industry.
Advantages in Mobile Self Storage
The more times you handle your furniture the more times you risk damaging items. By using Simply Store London's mobile self storage service it will cut down the handling of your goods by 200%, and it will also save you an awful lot of effort. Taking your goods to a conventional self storage centre can also be so time consuming, but with mobile self storage you can save time and money by allowing the storage centre to come to you. You can then load your belongings in half the time giving you the rest of the day to relax and enjoy yourself; and it will also save you having to borrow or hire in a van with all the implications of licenses, fuel and insurance costs to worry about.
If you would like a quotation today on our mobile self storage service then why not click for a Quick Quote now!