Mobile Self Storage
Simply Store London can save you time and money on your home storage requirements with our mobile self storage services
Mobile Self Storage – We Deliver – You Load – We Collect – We Store
We deliver the mobile storage unit (MSU) to you so there is no need to hire a van or transport your goods across town. Each unit is 35 square feet with a volume of 250 cubic feet, and can be supplied as a standard empty container for general home storage, or with fixed shelving inside suitable for archiving. Should you have any furniture or breakables that require protection the unit comes with 15 removal blankets which can be used to wrap and protect your belongings, each MSU also includes insurance up to the value of £5,000.00. After loading is complete, if you want to lock the unit for added security you can either use your own padlock or we can supply one for you, then we take the MSU away to our storage facility located in Enfield. You can gain access to your unit whenever you want during opening hours, free of charge; we only require 24hrs notice to make the unit accessible to you.
Self Storage – We

Reserve

– You

Deliver

– You

Load

– We

Store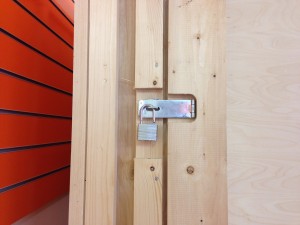 If you would prefer to bring your belongings to the storage facility yourself then we can simply provide you with a lockable storage unit, or units just like you would have with a conventional storage facility. The units can be the same 35 square foot units as described in our mobile self storage service, or we can provide you with bigger 20ft and 40ft steel containers each with a capacity in excess of 1,000 and 2,000 cubic feet respectively. All of the same terms apply as with our mobile self storage service.
If you would like a quotation today on our mobile self storage services then please click for a Quick Quote now!
Or for more information on any of our services then do not hesitate to call us on 020 8800 4499